Worship Services
We are back to normal church services and times. Saturday at 6 p.m. and Sunday at 8:15 a.m. and 10:45 a.m. But if you do not feel comfortable coming back to church yet, please feel free to watch the services here on this website.
---
Welcome!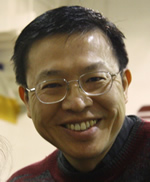 We're glad that you've found us on this website.
We understand that life is full of excitement as well as challenges. Sometimes we want to share our joy with others, and there are also times we need a tender heart to listen to our cries. Further, as we go through all the stages of life, we all need encouragement, guidance and purpose to live a meaningful life.
Here at St. Paul's Lutheran Church, we are a group of people who share our tears and struggles, as well as joys and hope with each other because we are a family of Christ.
We know God loves us and He cares what is going on in our lives. As a family together, we pray for each other to our God the Father who is in heaven and He listens to us. We enjoy studying the Bible, the Word of God to us, together. He knows we need guidance everyday so that we can rest in the truth that will last eternally. Also we love to sing uplifting spiritual songs, for it is truly a joy to give God all the honor and glory.
Jesus says in John 10:10 "I came that they may have life and have it abundantly." Do you want to have an abundant life?
Come, check us out and we would love to have you be a part of this family of Christ!

Pastor Kenny Hsu