Welcome to St. Paul's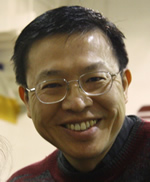 In 1877, God called a group of His people to start a church in Sioux City, Iowa to share the Good News of Jesus Christ with the community. For the past 136 years, God has shown His love and mercy through the ministries of this congregation of believers. We are trusting that God will help us to grow His kingdom as more people hear about Jesus, believe and follow Him and join with us as members of God's family in Christ.
If you have found this website for the first time, welcome! We hope these pages will answer questions about our church - what we believe, how and when we come together for worship, and what ministries we offer. Please contact us if you have questions. Be our guest at worship, Sunday school and Bible study. We are ready to serve you and look forward to sharing our program with you and your family.
If you are a member of St. Paul's, we want this website to also serve you with the monthly "St. Paul's Family Letter" and weekly announcements. You will also find calendars and other reminders about coming events. We hope you will use the website to keep informed about our life together.
God bless and keep you in his grace!
Pastor Kenny Hsu